Canvas Tote Bags for Swap Meets & Car Shows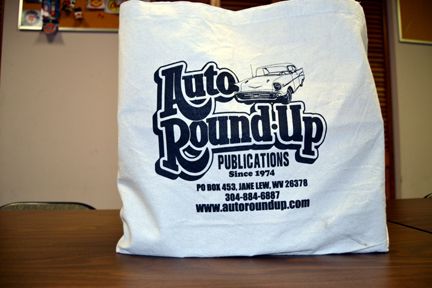 Canvas Tote Bags for Swap Meets & Car Shows
Introducing the Official Auto Round-Up Heavy Duty Canvas Tote Bag. This bag is not only looks cool but it is the perfect tote to stuff in all of those items you accumulate while shopping at Car Shows and Swap Meets. It is heavy duty and made out of canvas. This convenient tote bag sports the Auto Round-Up logo on both sides and also includes our company contact information so you can get in touch with us easy and fast in a flash. Perfect for any occasion--picnics, beach, car shows, swap meets, grocery store, kids basketball games---use anywhere and everywhere!!!
Priced right at just $4.99, you can buy 1 or 50!
"See you on the road! Keep on rollin'--in style!"