Digital Edition Subscription Combo • 1 Year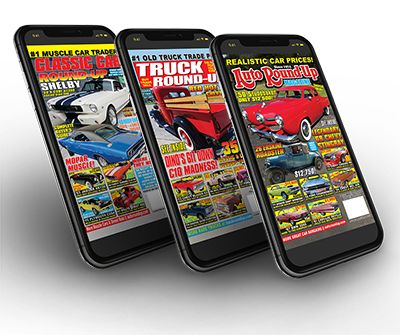 Digital Edition Subscription Combo • 1 Year
Digital Edition Subscription Combo • 1 Year
Now you can subscribe to all three digital magazines for one, low rate.  This Combo Package comes with the digital only versions of Auto Round-Up, Truck Round-Up and Classic Car Round-Up for a 1-Year access of up to 50 total issues per year!  You'll save over 58% off of the regular print subscription rate as well as nearly 30% off of the regular digital only rate by purchasing this Digital Edition Subscription Combo Package!
Take Auto Round-Up, Truck Round-Up AND Classic Car Round-Up with you wherever you go AND with whatever device you have whether that be your phone, tablet or computer.

Once you subscribe, a member from our Team will setup your account and email you the instructions for how to gain access.