Auto Round-Up Subscription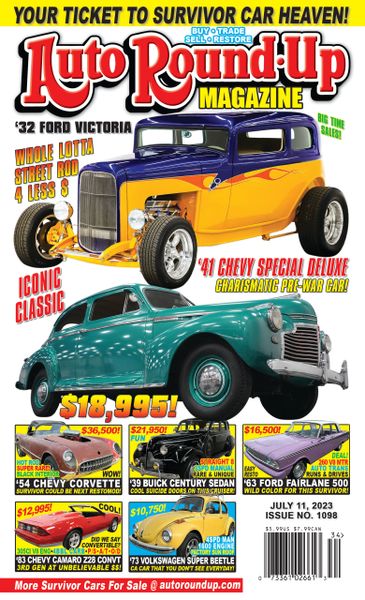 Auto Round-Up Subscription
Order a Subscription to Auto Round-Up Today!
Best Deals – Best Magazine!  Auto Round-Up is the car hobby's #1 source for classic cars and parts for sale.  Over 1,000 deals per issue.  And, best of all, if you have a car or part for sale, it is FREE TO ADVERTISE!!!  This nationwide title focuses on the do-it-yourselfer car enthusiast.  New and improved car show editorials feature national and niche regional events.  
Over 1,000 of the Hobby's Best Deals including vehicles MOSTLY under $30,000!


Hard-To-Find Auto Parts

Free Advertising for Private Sellers

Great Price Guide Tool - Find Car Values!


Car Show Coverage and Events Listings

Making Dreams Come True Since 1974
PLEASE ALLOW UP TO 4 WEEKS FOR DELIVERY OF YOUR FIRST ISSUE, THEN YOU WILL RECEIVE AN ISSUE EVERY TWO WEEKS AFTER THAT POINT.