Classic Car Round-Up Subscription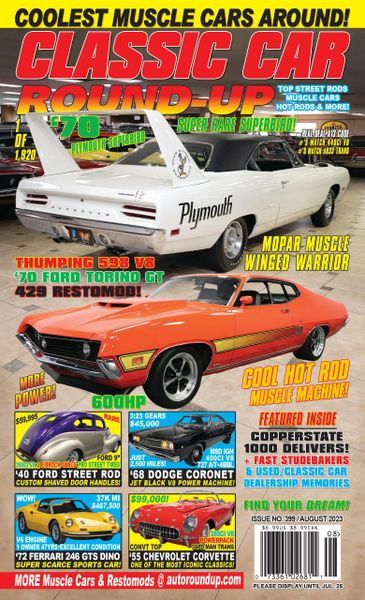 Classic Car Round-Up Subscription
The nation's top collector car trade publication.  Classic Car Round-Up is the premier flagship magazine for the ultimate car enthusiast.  Features classic cars, muscle cars, street rods, and parts for sale.  And, best of all, if you have a car or part for sale, it is FREE TO ADVERTISE!!!  Now includes national event coverage from large events like Barrett-Jackson as well as how to's for the do-it-yourselfer.  Growing fast!
Over 1,500 Classic Cars, Muscle Cars, Street Rods, Sports Cars and Parts For Sale!

Includes Market Tips on Car Prices and the Latest Industry News


Free Advertising for Private Sellers

Includes many Show-Ready Cars For Sale!




Car Show & Auction Coverage

Events Listings
PLEASE ALLOW 4-6 WEEKS FOR DELIVERY OF YOUR FIRST ISSUE, THEN YOU WILL RECEIVE AN ISSUE EVERY MONTH AFTER THAT POINT.