Ron Smith Autographed AR 1000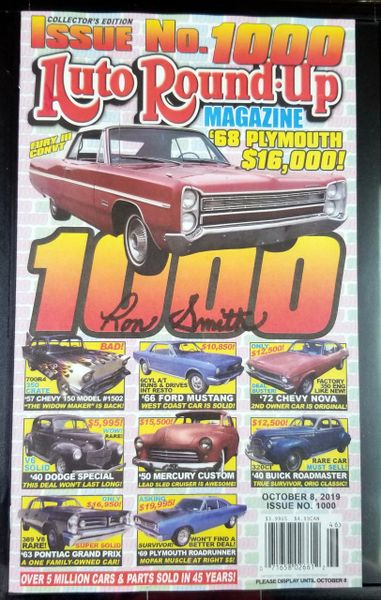 Ron Smith Autographed AR 1000
Ron Smith, founder of Auto Round-Up Publications, has autographed a very limited quantity of Auto Round-Up No. 1000.  These are now available for sale to the general public.  In fact, there are ONLY 32 of these available for purchase! 
Publishing Auto Round-Up No. 1000 was a very monumental milestone and now you can own this piece of automotive history that is sure to only climb in value over time.  Ron Smith started Auto Round-Up back in 1974 and today is known as a legend in the collector car hobby who helped grow the classic car world we all share today.  Decorate your wall with a classic car legend and his autograph (Smith's total number of known autographs is very scarce).

Autographed copy comes in a display showcase that you can hang on the wall.  Also includes a certificate of authenticity.

Price includes shipping and handling.