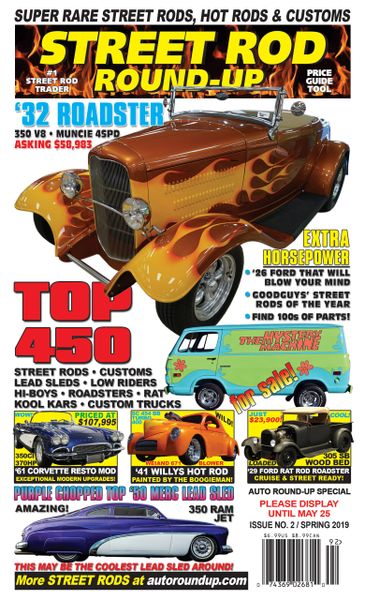 Street Rod Round-Up 2019
Welcome to another fantastically-amazing issue of Street Rod Round-Up.  This is one of our favorite magazines to publish and we hope you enjoy reading it.  There is nothing else out there quite like it, making Street Rod Round-Up and custom of its own!
In this year's issue, we have selected what we feel are the hobby's current Top 450 street rod vehicles for sale, including real street rods, hot rods, custom cars, kustom kool kars, low riders, lead sleds, custom pickups, rat rods, drag cars, race cars and pretty much anything else you can imagine or not imagine in this wild hobby we all share.  Street Rod Round-Up is a tribute to this one-of-a-kind sub-culture we all love.