Muscle Car Round-Up (2022)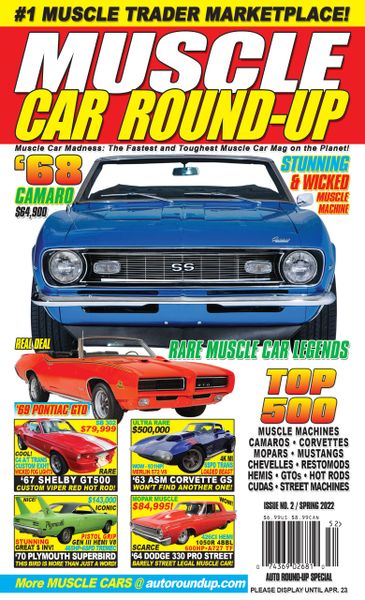 Muscle Car Round-Up (2022)
Introducing Muscle Car Round-Up—the hobby's #1 Muscle Trader Marketplace that includes some of the hobby's Top 500 Muscle Cars for sale.  In this year's issue, you will find everything from Mopars to Mustangs, Corvettes to Chevelles, Restomods to Roadsters, Shelbys to Challengers and GTOs and Camaros—just to name a few.  
This year's Muscle Car Round-Up promises to deliver and is a must-have for any muscle car enthusiast!
Available while supplies last.