Mopar Muscle Round-Up 2019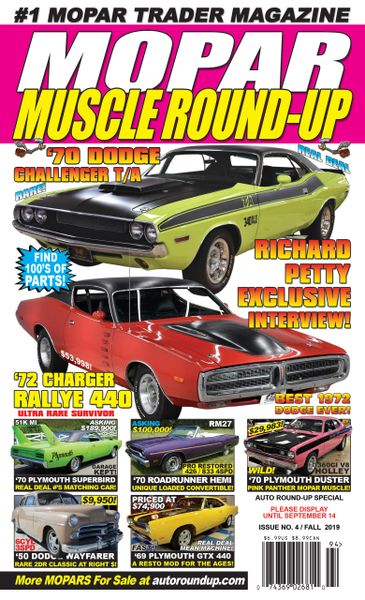 Mopar Muscle Round-Up 2019
Mopar Muscle Round-Up is Nation's Fastest-Growing All-MOPAR Magazine. This exciting Mopar Trader Publication features the hobby's Top 450 Dodge, Plymouth & Chrysler vehicles & parts for sale. Also includes outstanding editorials, events listings, and a parts and miscellaneous section!
This spectacular issue includes an EXCLUSIVE Richard Petty Interview--WOW!
Available while supplies last.