Ford & Mustang Round-Up (2020)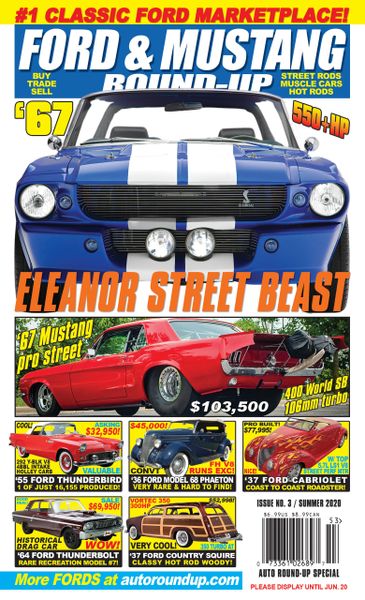 Ford & Mustang Round-Up (2020)
Ford & Mustang Round-Up is the Collector Car Hobby's No. 1 Classic Ford Marketplace!  Ford & Mustang Round-Up is your GO-TO Mag when it comes to buying, trading and selling Ford Street Rods, Ford Muscle Cars and Ford Hot Rods!
And while these incredible machines continue to rise in value, you can stay ahead of the game and see what we have selected as the collector car hobby's current Top 450 Deals on Fords.  You will find quite an assortment such as Mustangs, Shelbys, T-Birds, Torinos, Galaxies, Fairlanes, Skyliners, LTDs, Comets, Falcons, Lincolns, Mercurys, Super Deluxes, F-100s, Street Rods, Woodys, Edsels and the list goes on and on and on!
Limited Supply, order fast!