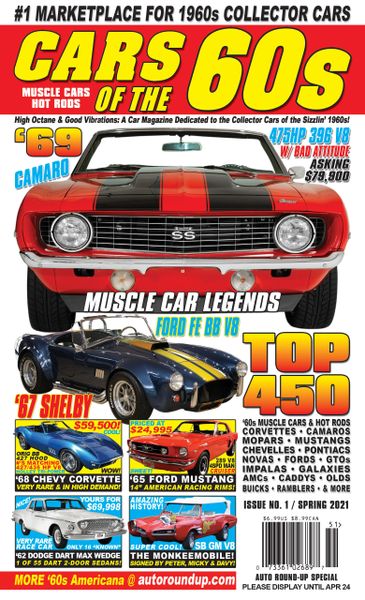 Cars of the 60s (2021)
Cars of the 60s is the Collector Car Hobby's No. 1 Auto Trade Magazine Dedicated to the Sizzilin' 60s Decade.


In this issue, you will find what we feel are the hobby's Top 450 vehicles for sale from the 1960s, as well as a classifieds section including parts and miscellaneous items for sale, an events section highlighting upcoming shows and trusted businesses where you can find resourceful parts and services for your cool 60s rides.  Also included in this issue is an assortment of fantastic features on some of those cars from the sizzling 60s by some of the hobby's best journalists and columnists.

Limited Supply, order fast!