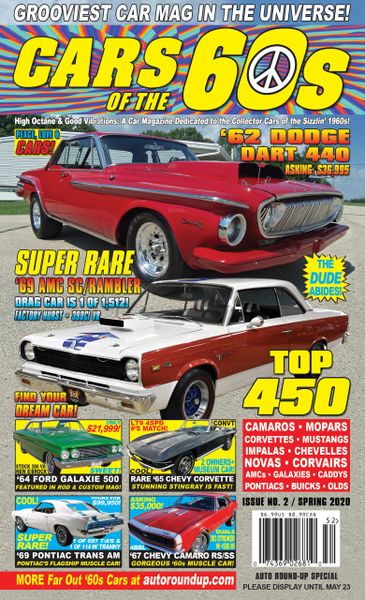 Cars of the 60s (2020)
Cars of the 60s is the Collector Car Hobby's No. 1 Auto Trade Magazine Dedicated to the Sizzilin' 60s Decade.  Cars of the 60s is also the Grooviest Car Mag In The Universe!
In this issue, you can stay ahead of the game and see what we have selected as the classic car hobby's current Top 450 Deals on Vehicles from the 1960s.  You will find quite an assortment such as Ramblers, GTOs, Road Runners, Cougars, Camaros, Firebirds, Toronados, Barracudas, Sting Rays, Falcons, Corvairs, Rivieras, Continentals and more! 
Limited Supply, order fast!