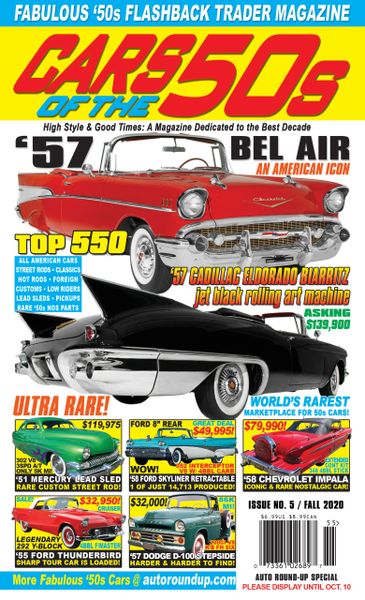 Cars of the 50s (2020)
Cars of the 50s is a Special Collector's Edition Issue that pays tribute to this nostalgic and historic period of American Collector Cars.  It's a 1950s Car Buyer's Guide vs. History Lesson vs. Marketplace—all rolled up in one awesome, time capsule package!

Limited Supply, order fast!