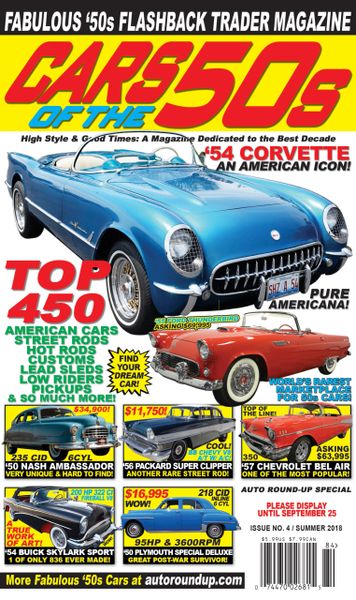 Cars of the 50s
Cars of the 50s

Welcome to Cars of the 50s, another great Auto Round-Up Special Issue. This epic issue features a colorful look at one of the most memorable eras in automotive history.

So, as a tribute to that historic decade, in this issue, we have selected what we feel are the hobby's current Top 450 1950s vehicles for sale, including everything from American cars to hot rods, street rods to custom cars, kustom kool kars, lowriders, rat rods and drag cars to custom trucks and lead sleds alike.
Available while supplies last.