Car Show Round-Up - "The Best of 2015"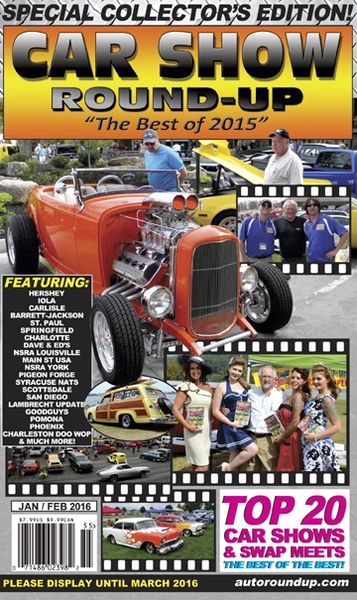 Car Show Round-Up - "The Best of 2015"
Car Show Round-Up - "The Best of 2015"
It is a pleasure and an absolute honor to present to you the classic car hobby's premier collectible car show magazine—Car Show Round-Up—"The Best of 2015."  We have selected the country's Top 20 car shows and swap meets for you to enjoy—in case you missed one of these awesome events.  Inside you will find the country's best coverage including highlights, features, and behind-the-scenes interviews from the largest events of the year from our wonderful hobby.  I can honestly say that 2015 was the absolute best car show season we have ever participated in during the past 20 years.  The fun, the comradery, the joy and laughter from friends and of course, the love all of things automotive made this the most enjoyable experience we have ever had.  This issue commemorates those memories for you to enjoy as well.  We, at Auto Round-Up Publications, would like to personally thank everyone who helped make this season a year to remember—especially for the numerous charity causes.  Your support is very much appreciated.
~Shaun Smith, Vice President and Assistant Publisher