15 Metal Signs Value Package A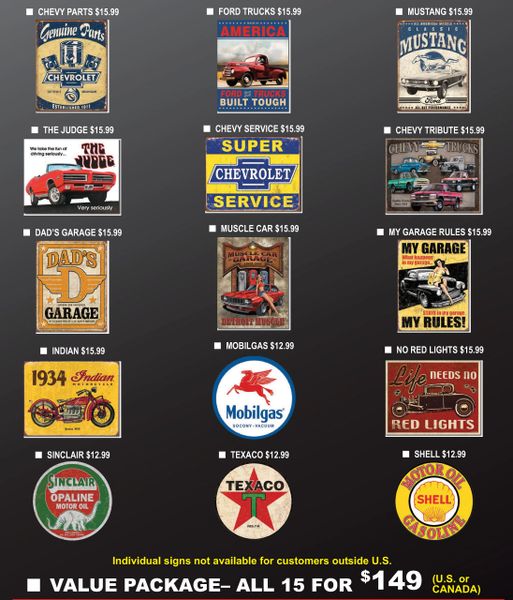 15 Metal Signs Value Package A
15 Metal Signs Value Package A - Just $149 ($130 Savings!)
FREE SHIPPING FOR A LIMITED TIME!
This assortment of 15 vintage metal signs includes:
Chevrolet Genuine Parts

Ford Trucks: Built Tough

Classic Mustang

The Judge

Super Chevy Service

Chevy Trucks

Dad's Garage

Muscle Car Garage

My Garage My Rules

1934 Indian Motorcycles
Mobilgas
Life Needs No Red Lights
Sinclair Opaline Motor Oil

Texaco Petroleum
Shell Motor Oil Gasoline

Makes a GREAT GIFT!!!

Available for U.S. & Canadian Customers Only and while supplies last. Signs listed and displayed are subject to change based upon availability.